There are differences between Credit/Debit card and Digital wallets. Credit card processing explained in Cards domain knowledge. There're some intermediate steps involved until your transaction is approved.
Digital Wallets
Managing money has always been one of the major concerns of every consumer. In the earlier times, people would manage their financial transaction through cash.
Later, the concept of plastic money i.e. the debit cards and credit cards gained popularity. However, these days, the shift of the retail sector into the digital space has given rise to the innovative concept of digital wallets. Read more the popular wallets across the world.
Evolution
Digital Wallet Apps
A digital wallet or e-wallet is an electronic application (usually for a smartphone) that stores your money in an electronic form to make ecommerce and various other online transactions safe and convenient.
Your account related data is stored into the digital wallet such that whenever you make a purchase, you don't have to keep re-entering your credit card or debit card number to complete the purchase.
"Don't invite ego in the door. Once you've worked on your project, have passion for it, started it, be willing to take suggestions and listen to people. Ego can kill a project and close the door on good opportunities."

James Altucher
In many ways, digital wallets have overcome the shortcomings of carrying a physical wallet. If you are the type of person, who does not fancy carrying around a stack of cash and cards everywhere, a digital wallet is the perfect solution for you.
All you need to carry is your smartphone for any kind of purchase you make.  
Digital Wallet Architecture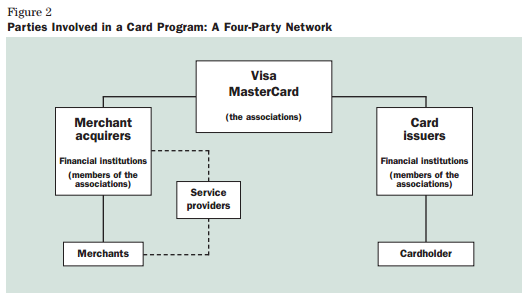 Advantages
Time saving:

A digital wallet saves a considerable amount of your time as you need not enter your card details every time you make a purchase. All your bank account related information is already stored in the digital wallet which makes it extremely time efficient and convenient tool for shopping.

Security:

There is a common misconception that is prevalent among the people that money in a digital wallet is not very safe. Digital wallets are highly secure as it offers a password security service to lock the wallet in order to prevent any kind of misuse.

Track your purchases:

With a digital wallet you can easily keep track of each and every transaction in real time.

Lot of discounts:

Digital wallets feature various attractive discounts for buying all kinds of product.
As per our research the Credit and Debit cards going to become one time use. Once you save the data into e wallets, you no need to carry cards with you.
It seems yes. According to USAA stories –
The digital wallet in your smartphone may soon replace credit and debit cards as the benefits and simplicity of paying with your phone make reaching for plastic or cash inconvenient.
A digital wallet — often called a mobile wallet — is accessed through an app on your smartphone or other mobile device and enables you to digitally store and access items typically found in a physical wallet.
Process
The terminal sends the merchant's identification number, the card information, and the transaction amount to the card processor.
The processor's system reads the information and sends the authorization request to the specific issuing bank through the card network.
The issuing bank conducts a series of checks for fraud and verifies that the cardholder's available credit line is sufficient to cover the purchase before returning a response, either granting or denying authorization.
The merchant acquirer receives the response and relays it to the merchant. Usually, this process takes no more than a few seconds.
Related Posts